The Portraits of the
Grand Masters of the Hospital of St John of Jerusalem.
No 7. Joubert de Syrie.
Source: Vertot, Monsignor l'Abbe de. The History of the Knights of Malta. Illustrated with LXXI. heads of the grandmasters, &c., engraved by the best hands in France, from the original paintings, under the inspection of mons. Bologne, director of the Royal academy of painting. With maps by mons. de Lille, and the plans and fortifications of Malta by the Chevalier de Tigne. And a compleat index to the whole. Printed for G. Strahan, 2 Volumes, London, 1728.
This Scan ©: The British Association, Russian Grand Priory The Order of St John of Jerusalem 2002.
---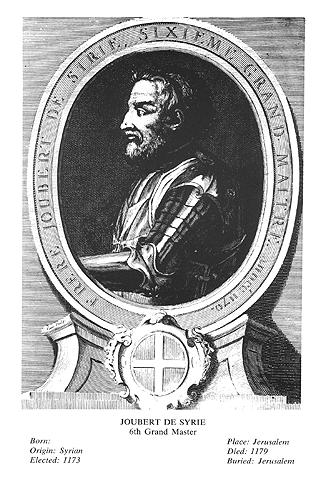 ---